INTRODUCTION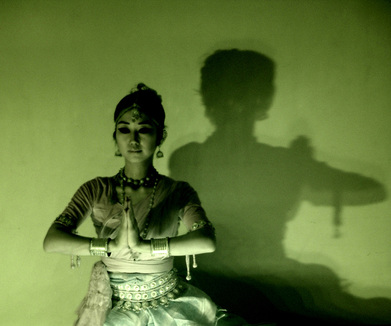 After seeing one video of the performance of Guru Kelucharan Mohapatra in TOKYO, I decided to learn Odissi dance. Next moment I was at the embassy of India, asking where to go. They gave me a brochure of Nrityagram, so I went to Nrityagram. Bangalore. India. It was 1996.


When I reached Nrityagram, Protima Gauri Bedi (GAURIMA) asked me,

WHAT DO YOU WANT?

I said, I want to learn Odissi dance. And she said,

YOU ARE GOING TO BE A PROFESSIONAL ODISSI DANCER, OR ELSE, GO BACK HOME!

I replied, I will try to be a professional Odissi dancer. And GAURIMA asked,

DO YOU WANT TO BE AN ODISSI DANCER, OR YOU WILL BE AN ODISSI DANCER?

I got the message, and I declared, I WILL BE a professional Odissi dancer!

she smiled, and said,

WELCOME TO NRITYAGRAM.

Since then, I have been an Odissi dancer.

BIO
Masako started dancing at the age of 4 under MASAKO YOKOI, the only Japanese modern dance graduate from the Martha Graham Dance School, USA.
She additionally trained in western classical ballet at the MATSUYAMA BALLET, Tokyo; jazz and hip hop at the K-BROADWAY DANCE CENTER, Tokyo.
In 1996, Masako joined NRITYAGRAM, the dance village started by the noted Odissi dancer, late PROTIMA GAURI BEDI, and won a scholarship for her studies. She received training in Odissi from SURUPA SEN and BIJAYINI SATPATHY and attended classes in Yoga, Kalaripayattu and Mayurbhanj Chhau. She also participated in workshops held at Nrityagram by WOLFGANG THEATRE, PAUL TAYLOR 2 COMPANY, THE EXPRESSIONS, ASHA COORLAWALA and ROBERT WILLIAMS.
Subsequently she has been living in Orissa where she received further training in Odissi from GURU KELUCHARAN MOHAPATRA, GURU RAMANI RANJAN JENA, and GURU NABA KISHORE MISHRA.
She is the only Japanese Odissi dancer, an empanelled Artist of ICCR, Indian Council for Cultural Relations, Govt. of India.
She has performed and given lecture-demonstrations and workshops in India, Japan, USA, Canada, France, Italy, Germany, Sweden, Switzerland, Australia, Malaysia, Singapore, Taiwan, China, Thailand, Indonesia, Sri Lanka, Peru, Bolivia, and Korea.
She has performed for the former Prime Minister of Japan, Mr. Junichiro Koizumi and Mr. Shinzo Abe, and in 2015, she has performed for both the prime ministers of India and Japan, Mr. Modi and Mr. Shibzo Abe in Varanasi.
She has been selected as one of the 100 most respected Japanese in the world by the Newsweek Japan in 2008, and NHK BS 1 has made a documentary film on Masako Ono in the series of "First Japanese" in 2007.
She has participated in the contemporary dance project with Boi Shakti and Gerard Mostard in 2008, and now she works on her new dance choreography based on various themes and concepts.
She was selected as an artist in residence fro Asia Art Festival 2015 in Korea, and showcased her contemporary dance piece "Inbetween right & left, men & women, sun & moon ".
In 2016, she was invited to choreograph and perform her contemporary dance at the Concert house in Stockholm where the Nobel Prize Award Ceremonies take place with renowned musicians of philharmonic Orchestra of Stockholm (4 contrabass + 2 pianists + 1 trombone) to a contemporary music composer Johannes Jansson's new composition, "Divine Materialism".
In between performances, she also puts her effort to nurture the future Odissi dancers and directs MOPA (Masako Ono Performing Arts) in India, Japan.
​
From 2010, she launched "MUDRA foundation" in order to support the activity of international artists help underprivileged children in India.
In 2012, Mudra Foundation took the initiative of launching ODISHA BIENNALE 2013 and organized the pre-event of ODISHA BIENNALE inviting artists from Japan and Europe.
In 2017, her dance institution MOPA(Masako Ono Performing Arts) has been empaneled under Govt. of India, ICCR.

PROFESSIONAL MILESTONES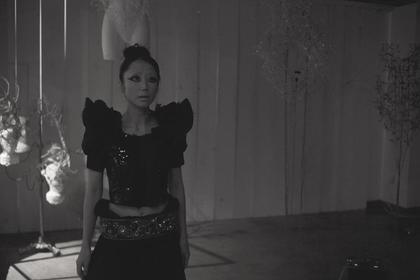 Crossover KYOTO (Kyoto) 2018
​Accha India Odisha Night (Tokyo) 2018
​
Reliance LIFE (Mumbai, India) 2017
ODISHA BIENNALE 2017 (MINDTREE, Bhubaneswar, Odisha) 2017
IFFCO Golden Jubilee (Paradip, Odisha) 2017
IPAF (Nagpur, Maharashtra) 2017
Thawe Mahotsav (Gopalgunj, Bihar) 2017
MCL (Sambalpur, Odisha) 2017
MK Ashirbad Centre of Art & Craft (Sonepur, Odisha) 2017
Bharat Seats Limited (Taj Palace, New Delhi) 2016
Keio University Art Centre (Noguchi Room) 2016
Konserthuset (Stockholm, Sweden) 2016
New Moon Garden (Ginza, Tokyo, Japan) 2016
Maruti Suzuki motivation film anchoring (Delhi) 2016
Workshop (ARCHITANZ, Tokyo, Japan) 2016
CANON Expo (Shanghai) 2016
Enkakuji Butsunichian (Kyoto, Japan) 2016
88th Utkal Divas (Lucknow) 2016
YOGA CAMP by ICCR (MOPA) 2016
TMEIC (Bangalore) 2016
TEDx at XIMB (Odisha) 2016
cultural program for Mr. Narendra Modi & Mr. Shinzo Abe (Varanasi) 2015
Ceremonial inauguration, Nippon Signal (Oberoi, New Delhi) 2015
Tsuyoshi Hirano atelier (Shinjukugyoen, Tokyo) 2015
Odisha Biennale 2015 (NIFT Bhubaneswar, Odisha) 2015
SANMOKU KAI (Japanese Embassy, New Delhi) 2015
Nehru Centre (London, UK) 2015
​'International Day of Yoga' by (Sangeet Natak Akademi, Delhi) 2015
Yasukawa 10th Anniversary (Taj Palace, Delhi) 2015
Gyeongju World Flute Festival (Gyeongju Arts Center, Korea) 2015
Jaipur Dance Festival (Thirak Utsav) 2015
CANON (Oberoi Gurgaon, Delhi) 2015
TOSHIBA (Taj Palace, Delhi) 2014
Xue Xue Institute (Taipei, Taiwan) 2014
The National Theatre Recital Hall (Taipei, Taiwan) 2014
One Asia 2014 in Taiwan (National Taiwan Normal University) 2014
SEVEN workshop (Gyeonggi Creative Centre, Daebudo Island, Korea) 2014
Asia Art Festival performance / workshop / residency (Ansan, Korea) 2014
JCAPCPL inauguration ceremony (Jharkand, India) 2014
Tourism Expo JAPAN (TOKYO big site) 2014
Indian Embassy, ICC auditorium (Tokyo, Japan) 2014
Sim Sim (Roppongi Hills) 2014
Do House Memorial Day in Yamaguchi (Hagi, Yamaguchi, Japan) 2014
Renesas (Leela Palace, Bangalore) 2014
OTV's "PRERANA" -by women, for women- (Mayfair Convention, Odisha) 2014
"Essence of Life" (Bharat Nivas, Auroville) 2014
"Committed to the Future, Committed to India" (TOSHIBA India, Delhi) 2014
"The place for lightseeing" (UrBANGUILD, Kyoto) 2014
Journeying Beyond (RAIOSHA symposium space, Keio University) 2014
inauguration of manufacturing unit of Indo Nissin Foods (Khurda, Odisha) 2014
"Essence of Life" (Shantivan Auditorium, Mount Abu, Rajastan) 2014
Kullu Dussehra festival (Kullu, India) 2013
ODISHA BIENNALE 2013 (Bhubaneswar, Odisha, India) 2013
CAMELLIA JAPONICA opening event (ROSE, Hauzkhas Village, Delhi, India) 2013
"Essence of Life" (Taj Vivanta, Begumpet) 2013
TOSHIBA employers meet (NIDRA, Delhi, India) 2013
"Essence of Life" (Chowdia Memorial Hall, Bangalore) 2013
"Essence of Life" (Rishi Valley School, AP, India) 2013
SAKURA-shi Museum (Tochigi, Japan) 2013
BAM! (LE G.A, Roppongi, Tokyo, Japan) 2013
​Mellow Mood Next (Tokyo, Japan) 2013
line for relation (Tokyo, Japan) 2013
FILDERHALLE Leinfelden-Echterdingen convention and conference center (Stuttgart, Germany) 2013
La Fabrique 70 (Paris) 2013
International School Braunschweig (Wolfsburg, Germany) 2013
Tagore Centre, Indian Embassy, Berlin (Berlin, Germany) 2013
Ravindra Bharathi (Hyderabad, India) 2013
Children's Park (Yoyogi Park, Tokyo) 2013
TOMONAGA YOGA (Ogikubo, Tokyo) 2013
GLOBUS, Zurich, Switzerland (Zurich, Switzerland) 2013
Sakhigopal Festival (Sakhigopal, Odisha) 2013
Chowdiah Memorial Hall (Bangalore, India) 2013
Bodh Mahotsav (Bodhgaya, Bihar, India) 2013
Music Academi (Chennai) 2013
Samarpana (Odisha, India) 2013
Epicentre (Gurgaon, India) 2012
Isetan (Tokyo, Japan) 2012
Shimura (Tokyo, Japan) 2012
tHE ART CONNECTION 2012 (JDCA, Bhubaneswar) 2012
tHE ART CONNECTION 2012 (Utkal Mandap, Bhubaneswar) 2012
Namaste India (Tokyo, Japan) 2012
Black Tie Charity Ball (Taj Palace, New Delhi) 2012
Nissan Global Design Centre (Tokyo, Japan) 2012
Canon (New Delhi) 2012
Teatro Eagle's School (Santa Cruz, Bolivia) 2012
Teatro Municipal Acha (Cocha Bamba, Bolivia ) 2012
Teatro Municipal 6 de Agosto (La Paz, Bolivia) 2012
Teatro Municipal de Arequipa (Arequipa, Peru) 2012
Paraninfo de la Universidad San Antonio de Abad (Cusco, Peru) 2012
Teatro Peruano Japones (Lima, Peru) 2012
Japanese Embassy (Lima, Peru) 2012
Indian Embassy (Lima, Peru) 2012
Horiba (Pune) 2012
Horiba (Delhi) 2012
Indo – Japan Freindship (ICCR, Kolkata) 2012
Canon (Gurgaon) 2012
International Odissi Festival (Bhubaneswar, Odisha) 2011
AD- ASIA (Delhi) 2011
ICCR Horizon Series (Cuttack, Odisha) 2011
Durga Puja (Hindol) 2011
Namaste India Festival (Tokyo, Japan) 2011
Dealer's Meet (Panasonic India, Gurgaon) 2011
India Festival (Tokyo)2011
Dealer's Meet (Panasonic India, Chennai) 2011
Horizon Series (Habitat Centre, Delhi) 2011
Kobelco Launch (Chennai) 2011
Parab (Jeypore, Odisha) 2011
Magnaflux launch (Hyderabad) 2011
Angul Mahotsav (Angul, Odisha) 2010
Canon India Express (Bhubaneswar, Odisha) 2010
National Crafts Fair (Allahabad, Uttar Pradesh) 2010
Japan Association (Bangalore) 2010
KIIT University (Bhubaneswar, Odisha) 2010
Delhi International Arts Festival ( New Delhi) 2010
Incredible India Fiesta (Tokyo, Japan) 2010
Toyota Etios World Launch (Bangalore) 2010
HCL Series (Habitat Centre, New Delhi) 2010
ICCR Horizon Series (Bhubaneswar, Odisha) 2010
Odissi dance workshop @ WORLD DANCE COMPANY, (Goteborg, Sweden) 2010
gg Lock Festival, Neon Gallery , (Brösarp Sweden) 2010
gg Lock Festival, Skånes konstförening , (Malmö, Sweden) 2010
Namaste India (Tokyo, Japan) 2010
Lotus & Chrysanthemum (Bangalore, India) 2010
Vedanta Power Plant Launch (Odisha, India) 2010
Showajoshi University (Tokyo, Japan) 2010
Reception Of Odisha Exhibition, Carrot Tower (Tokyo, Japan) 2010
Govardhan Community (Brisbane) 2010
Natyanjali (Canberra) 2010
Natyanjali (Sydney) 2010
AID Australia (Melbourne) 2010
Jahaan-e- Khusrau (New Delhi) 2010
SPIC MACAY (Bhubaneswar,Orissa) 2010
JDCA (Bhubaneswar, Orissa) 2009
Otter's Club (Mumbai, India) 2009
OMAMORI Harajuku (Tokyo, Japan) 2009
Tokyo University of Foreign Studies (Japan) 2009
KIIT University (Orissa) 2009
Durga Festival (JK Paper Mills, Rayagada, Orissa) 2009
TATA DoCoMo (NCPA, Mumbai) 2009
INVOCATION (Rain on the Roof, Tokyo, Japan) 2009
Unbound Beats of India (Habitat Centre, Delhi) 2009
Kala Vikash Kendra (Cuttuck, Orissa) 2009
Kolkata Club 2009
Babele Bologna (Bologna, Italy) 2009
Consulate-General of Japan KOLKATA (Kolkata, India) 2009
Centre MANDAPA (Paris, France) 2009
Taj Bengal Diwali Festival (Kolkata) 2008
United Nations University with Final Home Wear (Tokyo) 2008
NHK asia cross road (Tokyo) 2008
Riria Main Hall (Kawaguchi, Japan) 2008
JK Papers (Raigarh, India) 2008
Mitsubishi Electronics & Mitlite (Delhi, India) 2008
IATO (Bhubaneswar, India) 2008
Stirring Odissi Festival (Kuala Lumpur, Malaysia) 2008
Boogie Woogie (Mumbai, India) 2008
Indian Council for Cultural Relations, Kamani Auditorium (Delhi, India) 2008
Toshali Crafts Mela (Bhubaneswar, India) 2008
Russian School under the Russian Federation Embassy (Jakarta, Indonesia) 2007
Arts Center National University Singapore 2007
Kuala Lumpur Performing Arts Center (Kuala Lumpur, Malaysia) 2007
Patravadi Theatre (Bangkok, Thailand) 2007
Ullen Sentalu, Kaliurang (Yogyakarta, Indonesia) 2007
Gedung Kesenian Jakarta (Jakarta, Indonesia) 2007
Taman Budaya Surakarta (Solo, Indonesia) 2007
Club PASONA (Tokyo, Japan) 2007
KIJIMUNA FESTA (Okinawa, Japan) 2007
Spiral Building CAY (Tokyo) Japan 2007
Hilton Tokyo (Japan) 2007
Attic (New Delhi, India) 2007
Bhubaneswar Club (Orissa, India) 2007
Embassy of Japan "Japan India 2007 Reception" (Embassy of Japan, New Delhi) 2007
Queens Library 100 Years Anniversary (NY, USA) 2007
Hindu Temple (MD, USA) 2007
Asia Society (NY, USA) 2007
John F. Kennedy Center for the Performing Arts (Washingotn DC, USA) 2007
Montgomery Public Library (MD, USA) 2007
Ashoka Theatre, Delhi Tourism, maruti SUZUKI (New Delhi) 2007
Toshali Crafts Mela (Bhubaneswar, India) 2006
3rd International Odissi Festival (Bhubaneswar, India) 2006
Spic Macay Dance Program (Faridabad, Haryana) 2006
OTV Satellite Launch (Bhubaneswar, India) 2006
Mitsubishi Corporation (Bhubaneswar, India) 2006
Rajgir Mahotsav (Bihar, India) 2006
Namaste India (Tokyo, Japan) 2006
INDIA CENTER (guest of honor; HE Mr. Shinzo Abe, Prime Minister) (Tokyo, Japan) 2006
Indian Council for Cultural Relations, Kamani Auditorium (Delhi, India) 2006
Embassy of Japan and Embassy of India, JICC (Washington DC, USA) 2006
Manhattan Center Studios (New York, NY, USA) 2006
Oakland Asian Community Center (Oakland, CA, USA) 2006
Mission City Center for Performing Arts (Santa Clara, CA, USA) 2006
Tamil Nadu Foundation, Ford Performing Arts Center (Dearborn, MI, USA) 2006
Rotary Club of Rockville, Robert E. Parilla Performing Arts Center (Rockville, MD, USA) 2006
SUZUKI, Ashoka Hotel (Delhi, India) 2006
Exxon Mobil, Taj Mahal Hotel (Delhi, India) 2006
Toshiba, Taj Palace (Delhi, India) 2006
Japan Cultural Month, Ambassador's Residence, Embassy of Japan (Delhi, India) 2005
Between Earth and Sky, Sutra Dance Theatre (Kuala Lumpur, Malaysia, India) 2005
Leading Hotels of the World, Taj Mahal Hotel (Delhi, India) 2005
Delhi Tourism, POORVA SANSKRITIK KENDRA (Delhi, India) 2005
Parul's Kathak Dance Academy, Town Hall (Jodhpur, Rajasthan, India) 2005
Neemrana fort-palace, Village Neemrana (District Alwar, Rajasthan, India) 2005
Independence Day, Governer Raj Bhavan (Bhubaneswar, Orissa, India) 2005
Independence Day, Waltair Club (Visakhapatnam, Andhra Pradesh, India) 2005
Independence Day, Visakhapatnam Steel Plant (Andhra Pradesh, India) 2005
Ramgarh Mahotsav (Chattisgarh, India) 2005
Water Resource Day, Hindustan Aeronautics Limited, (Koraput, Orissa, India) 2005
The Corporate People Annual Festival (Vijayawada, Andhra Pradesh, India) 2005
HE Mr. Shuzen Tanigawa, Senior Vice-Minister for Foreign Affairs gathering (General Consulate of Japan, Kolkata, India) 2005
Hindustan Aeronautics Limited conference (Koraput, Orissa, India) 2005
HE Junichiro Koizumi, P.M. of Japan gathering (Taj Mahal Hotel, Delhi, India) 2005
Sugar Technologists Association Conference (Taj Exotica, Goa, India) 2005
India International Centre (Delhi, India) 2005
Bharati Nivas (Auroville, India) 2005
ALLIANCE FRANÇAISE (Pondhicherry, India) 2005
Kharavela Festival (Khandagiri, Orissa, India) 2005
Rashtriya Lalit Kala Kendra Lecture Demonstion (Bhubaneswar, Orissa, India) 2005
Bio-Technologists Conference (Institute of Physics, Orissa, India) 2005
Lok Mahotsav (Sambarpur, Orissa, India) 2005
Eastern Railway Program (Kolkata, India) 2004
German Red Cross Bhavan (Orissa, India) 2004
Sugar Technologists Association Conference (Chandigarh, India) 2004
Bhubaneswar Music Circle Program (Bhubaneswar, India) 2004
Kharvera Festival (Khandagiri, India) 2004
Kite Festival (Hyderabad, India) 2004
Sanskrutika Utsav (Rayagada, India) 2003
Dynamic Fusion (Mumbai, India) 2003
Dharani (Kochi, India) 2003
Habitat Centre (New Delhi, India) 2003
ASBESTO KAN (Tokyo, Japan) 2001
Mask Dance Performance (Sri Lanka) 2000
Lucknow Mahotsav (India) 1999
Vasantahabba (Bangalore, Nrityagram, India) 1997 & 1999
Shinagawa Prince Hotel (Tokyo, Japan) 1997
Housei University (Tokyo, Japan) 1996